The PLA team at Blackwood Comprehensive School
Back in late 2017, The Blackwood Comprehensive School Pupil Language Ambassador team received the Routes into Languages Cymru Award for Pupil Language Ambassador Team of the year 2016/17.
The PLA award was awarded to the Blackwood team due to their outstanding commitment to promoting the study of Modern Foreign Languages in their school. Not only have they encouraged languages in their own school through the use of extra-curricular clubs, presentations and displays, they have also aided teachers of local primary schools by visiting year 6 classes.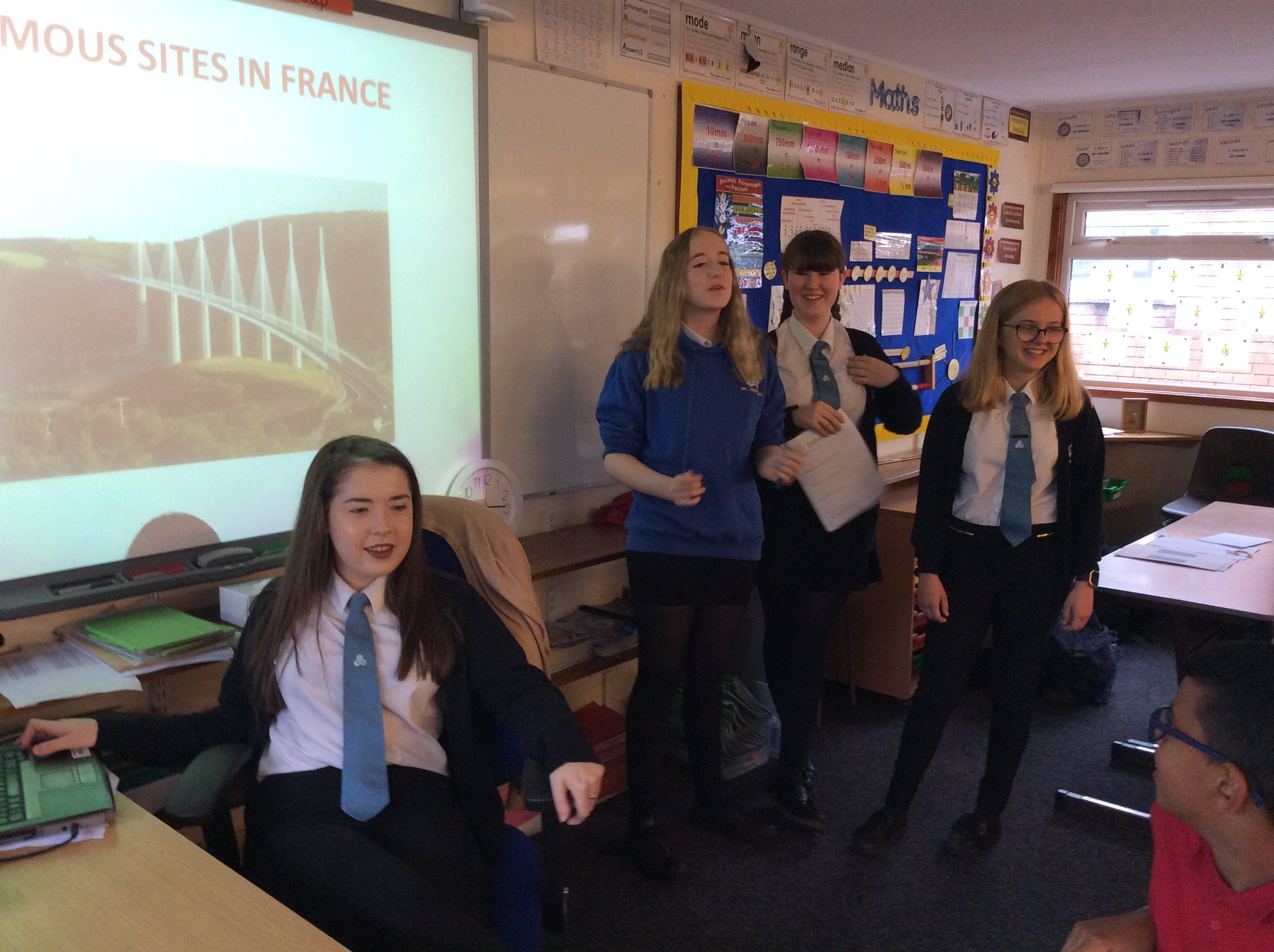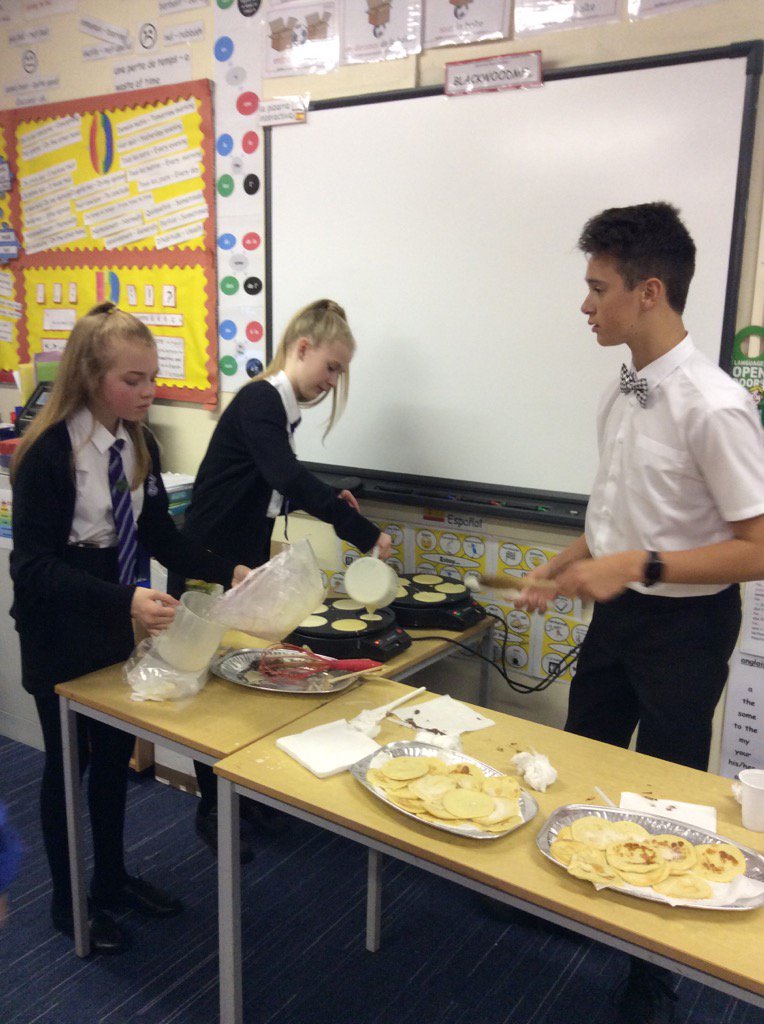 From left to right: Blackwood PLAs present to year 6s about French, the team make crepes for open evening, multilingual Christmas cards, working with year 6s, the PLAs receive the team award of the year with Routes Cymru team and headteacher Ravi Pawar
Praise from the judging panel  and their teachers:
They are an absolute credit to our school, and I fully appreciate the excellent work they do. This endorsement is very well deserved. – Ravi Pawar, Headteacher at Blackwood Comprehensive
Really creative initiatives and such broad participation – fantastic! Great that you have the support of your headteacher. – Stephen Turkington, European Commission 
The PLAs run a Year7  French club, help with Spelling Bee and Francovision… They are also involved with the wider community through charity work.  The PLAs are organised, and work hard.  They work well with the MFL department and have an excellent reputation across the school.  – Ariane Laumonier, Alliance Française de Cardiff
The PLA Prize: The BBC Trip
On the 14th March, 2018, Blackwood School received their prize for their inspiring activities as pupil language ambassadors and visited BBC Cymru Wales Broadcasting House at Llandaff, Cardiff to hear about the benefits of speaking numerous languages in relation to the world of work.
The students had the opportunity to be an audience to the Head of Learning at BBC Wales, Nia M Davies, interviewing Senior Broadcast Journalist, Bethan Rhys Roberts regarding her language career path and the opportunities she has experienced due to her ability to speak many languages. The students were invited to ask Bethan questions too. This was followed by a studio tour and an opportunity to try out emerging innovative technology such as VR headsets and 360 cameras.
Many thanks to Nia M Davies, Bethan Rhys Roberts, Anna Santiago and the Routes Cymru Project coordinator Meleri Jenkins and previously Alison.
Photos: The team in the BBC studios with Bethan Rhys Roberts
Congratulations to the PLA team at Blackwood!