Acknowledgements to Cardiff University
Looking forward with Routes into Languages Cymru – News – Cardiff University
---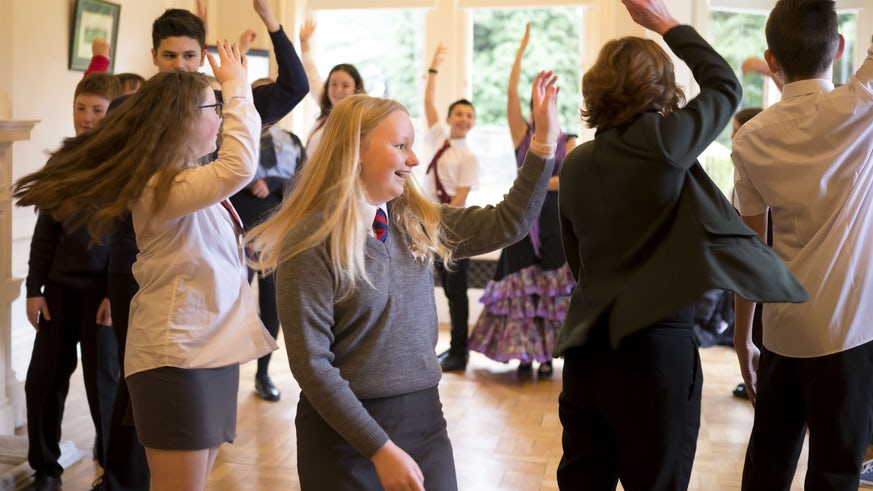 Despite a challenging year, Routes into Languages Cymru are looking forward with a new and invigorated programme of activities. We spoke to Meleri Jenkins, Project Coordinator to look back at 2020 and find out what's in store for 2021.
Routes into Languages Cymru is a pan-Wales outreach project which promotes the visibility, uptake, and profile of languages in schools in Wales.
Ordinarily, the Routes Cymru team deliver a range of activities across Wales, raising the profile of languages and linguistic diversity in schools and local communities.
Most of their work is carried out face-to-face which meant that when the COVID-19 pandemic spread across the UK, the Routes Cymru team were forced to re-evaluate how their year would look.
As Meleri, who is based at the School of Modern Languages, explained, "The pandemic highlighted our dependence on face-to-face delivery so we've spent the last few months planning and working out how we can use digital technology to deliver our events and activities for the 2020-21 academic year. Things are extremely difficult for schools now, but we are mindful that our activities can be done at any time if they are pre-recorded and can be implemented within the reality of the current restrictions in schools."
As schools were closed and all teaching was delivered online, Routes Cymru asked their Student Language Ambassadors to record their sessions and contribute to a Virtual Talks Series that they ran from April-June on the Routes Cymru YouTube channel. Teachers were able to direct their pupils to the Routes Cymru site to complement the lessons that were provided for them in their schools.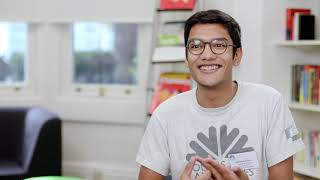 Embracing technology was the first logical step in ensuring Routes Cymru could continue to deliver. Microsoft Teams has been a huge part of their new way of working. Before the pandemic it was used solely by the team to plan events but going forward it will now host their Pupil Language Ambassador Scheme
As Meleri explains, "We will be able to extend our support to schools with this scheme throughout the spring and summer term with the aim of organising a national virtual Pupil Language Ambassador scheme in July. Digital technology in the long term will hopefully allow us to engage with more schools in Wales and to provide more support than face to face delivery allowed us due to geographical, logistical and release time for teachers/pupils."
In addition to initiatives that were already underway, the Routes Cymru team will be rolling out two initiatives in the new year to support the introduction of a new curriculum in Wales. The new curriculum, which is due to be rolled out in 2022, places a new emphasis on international languages for all age groups and Routes Cymru are excited be able to help schools with this transition.
In autumn 2021, their Primary Toolkit will be rolled out to demonstrate how international languages might be taught alongside Welsh and English in the primary sector. The toolkit will provide schools with the tools and ideas they need to introduce international languages to this year group as set out in the new curriculum.
Routes Cymru will also build upon their International Languages Superheroes initiative which was launched in 2019 but was forced to cancel events in 2020 for obvious reasons. Year 4/5 pupils had been chosen by their schools to champion the benefits of bilingualism and multilingualism to their peers. It is anticipated that events with the Language Superheroes will be rescheduled for 2021 and Meleri is optimistic for positive outcomes.
"The enthusiasm of primary aged pupils will hopefully drive the appetite for languages in the secondary sector and we hope that some of these pupils will continue on their journey as Pupil Language Ambassadors once they go to secondary school. Having the opportunity to begin working with primary pupils really makes sense to us. Providing young learners with a multilingual and multicultural mindset from a young age will arm them with the tools they will need for the future."