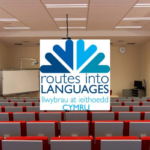 Live Sessions
We will be updating this page shortly with details about the 2023-24 academic year.
Please click on the title of each Masterclass for more information about the session and to fill out the registration form.
Please note: You will receive the link to join the webinar by email closer to the date of the Masterclass.
Pre-recorded sessions
Please click on 'Request a copy of the session' to register your interest in the session.